Welcome to Downtown, we have made thousands of customers happy since 2017. Where taste meets pleasure.
Situated on one of the main streets of the vibrant Old Quarter of Hanoi, near Chuong Duong bridge, Downtown Cafe & Restaurant is one of the best dining choices for both locals and international visitors.
Downtown Café & Restaurant was founded in 2017 by a group of experienced Vietnamese trip leaders who have been working in the travel and hospitality industry for many years. We find ourselves so fortunate to have traveled to many parts of our country, tasting the vast variety of dishes found in different regions of Vietnam. In the process, we have fallen in love with our country's food. Therefore, our team has been inspired to expose gourmets to a wide range of authentic Vietnamese cuisines other than the ones that have become popular all over the World.
Our esteemed guests are offered not only a taste of Vietnamese fusion cuisine but also a superb view of Hanoi's traditional business scene, as well as the hectic pace of life on the famed Chuong Duong bridge.
Hanoian hospitality is proudly reflected in our friendly and attentive staff, blended with a cozy ambience, designed to make your meal an unforgettable experience.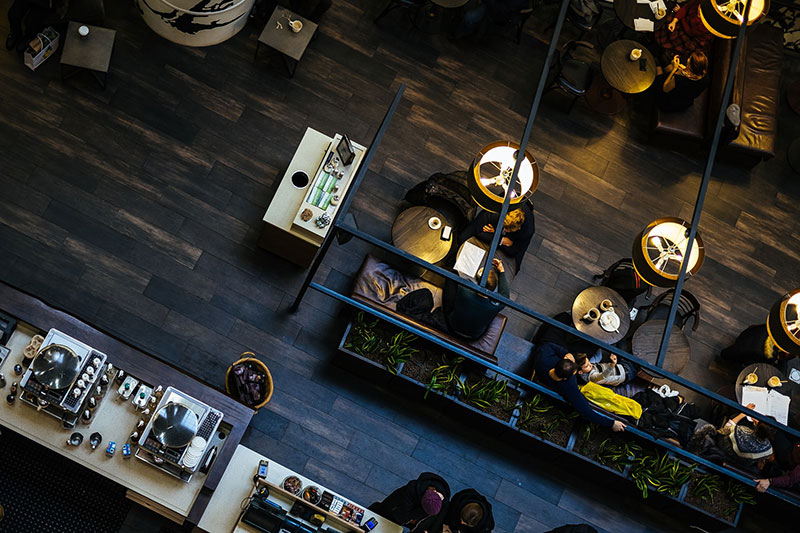 We offer a variety of Vietnamese foods, including pho, cha ca, bun cha, vermicelli dishes, and spring rolls, which are arguably Hanoi's most popular foods. The menu also includes Asian fusion, Western foods, vegetarian, and vegan options like tofu and cruciferous vegetables. The Downtown Cafe & Restaurant is a friendly place with an inviting atmosphere. The staff are attentive, and the food is delicious.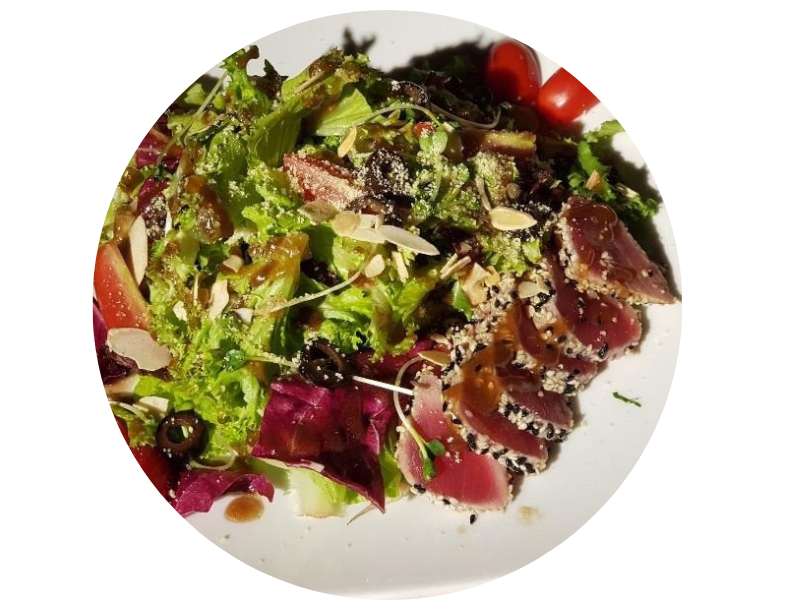 Red tuna / sesame seed / baby mustard leaves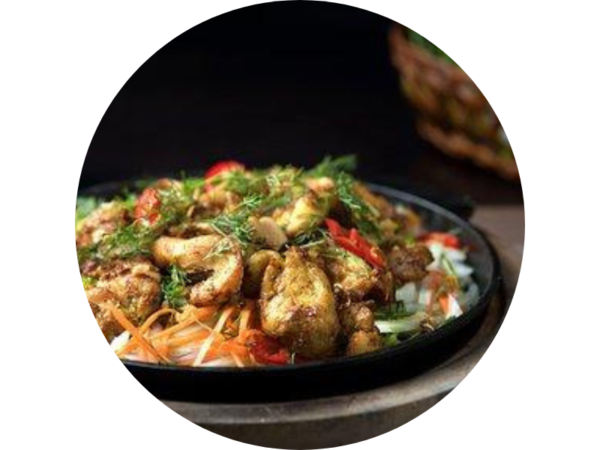 River fish / Dill / Vegetable
Frequently Asked Questions
There is one parking lot nearby. They charge 25,000 VND per hour for a 7-seater car. There is one bus stop right at our restaurant's front door.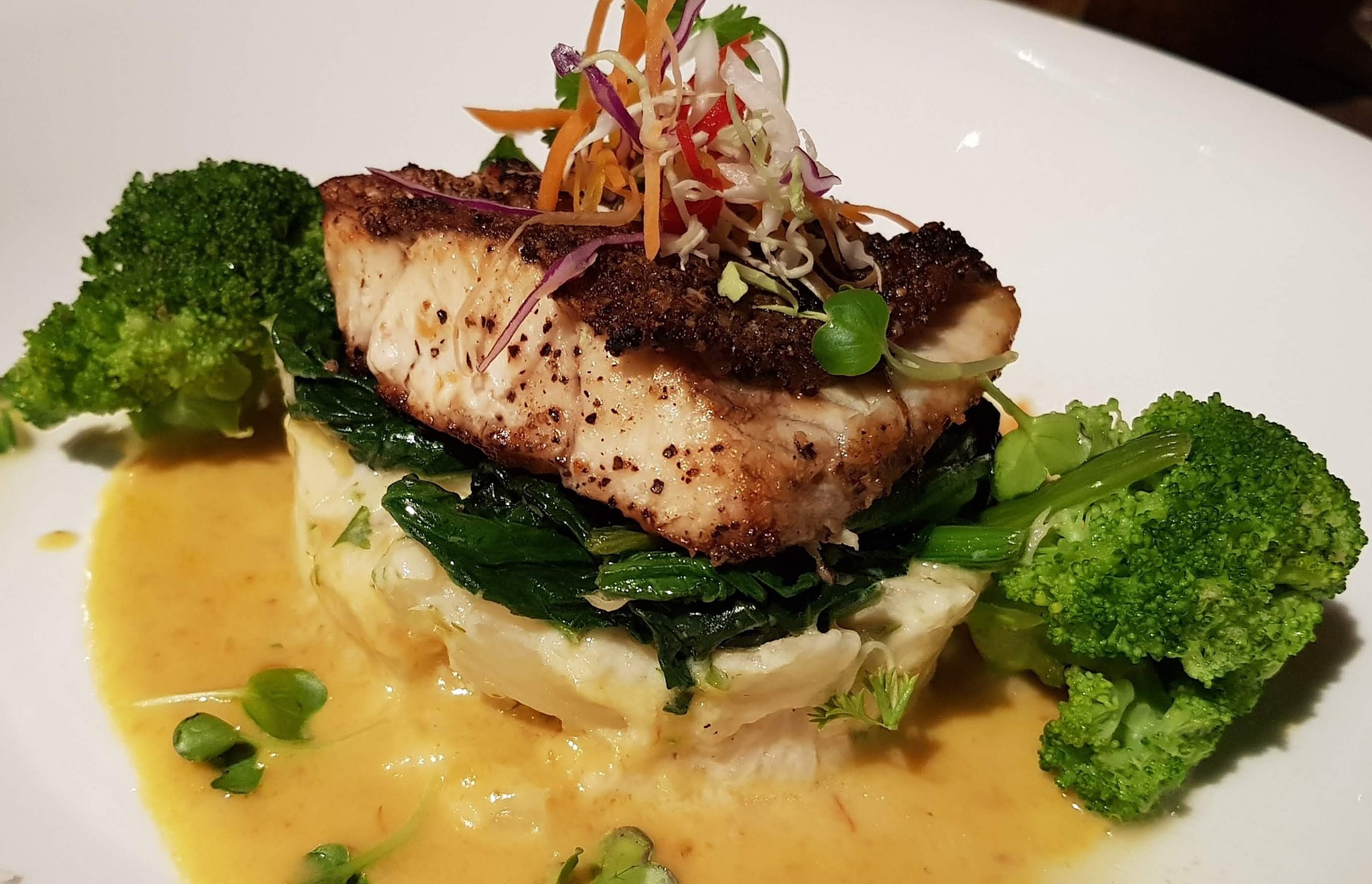 Does your restaurant serve Vietnamese food and others cuisine?
We are a Vietnamese restaurant. There are various Vietnamese dishes on our menu. Moreover, we do have Italian, Western, and Asian fusion food.
Can you accommodate groups of (15, 20, 30 people)? Do you have a private room? Will you stay open a bit later for a large group?
Yes, we can. We have a private room that can fit up to 35 people. Please tell us in advance.
Do you have vegetarian, vegan, gluten free options?
Yes, we care about individuals. Besides the vegetarian dishes in our "menu", we can do "tailor-made" if needed. You can have a look at our menu. ​
Can we pay in credit cards?
Yes, you can pay both in cash and with credit cards.