Every day, there are hundreds of customers who visit our restaurant, and many of them leave comments for us. To read more than one thousand unbiased reviews rated 5 of 5, please click on the Tripadvisor icons.
Amazing service!! Two of us came for dinner, they were just reopening so they gave us a 10% discount. The food was good, and the service was excellent! Lilly and Tom were friendly and happy to chat with us, we received a bunch of advice on what to do in Vietnam and even tried some "happy water". Definitely recommend going here if you want to feel comfortable and at home.
We visited downtown restaurant for dinner in November and were blown away by the service from Lily and Tom. They were so accommodating and gave us some fantastic advice for our trip. The food was delicious too! Would definitely recommend visiting this place.
Tam and his team were very accommodating, and the service was top notch...the menu was well presented and explained to us and I enjoyed my meal to the whole....So thank you and thanks a lot to Tam and his team
Had lunch here today on our last day in Hanoi. Decided to eat indoors and found Downtown Cafe and restaurant in the street of our hotel. Extremely friendly staff and thanks to Toodee we had a great experience and great food. Nem and Bahn Xeo were scrumptious. A great place to visit and eat.
Very good food and fast service good value for money (Original) Très bonne cuisine et service rapide bon rapport qualité prix
This place is totally value for money! The service was perfect and the food was delicious. They have various options for different kind of cuostomers, so I'm sure they'll have something for you as well!
We picked this restaurant on the back on the Trip Advisor reviews and were delighted to find the restaurant as the reviews said. Tam and the team were very attentive. The food was excellent. They also did lovely afternoon tea and coffee. Highly recommend.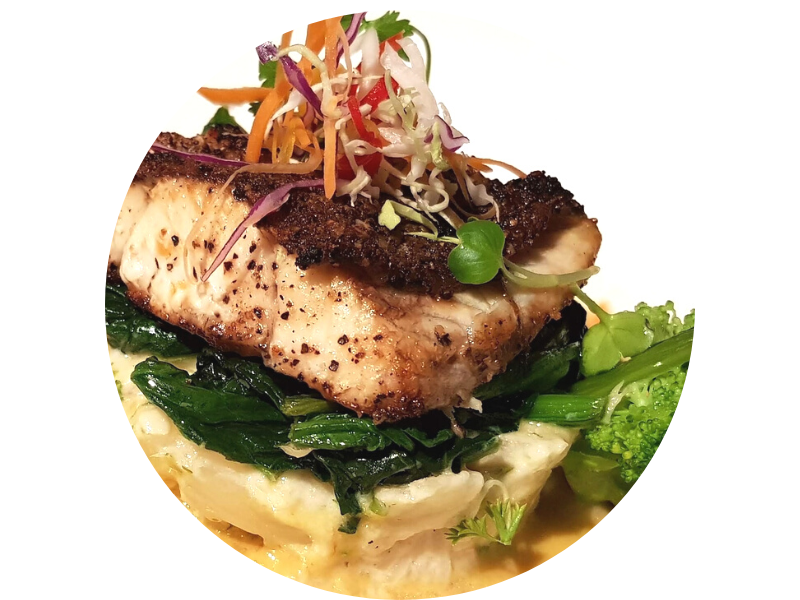 Send us a message to book a table, or call us for an instant booking